THE ARTISANS: TONEWOOD MAPLE SYRUP
Tonewood Maple Syrup is based in Vermont, as many maple companies want to be. They also have won a Good Food Award, which spotlights how their artisan maker practices and environmental sustainability philosophy can result in an really tasty product. It also has a very upscale look and feel, with a bottle that resembles extra virgin olive oil.
As part of our series, The Artisans, we interview the founders of Tonewood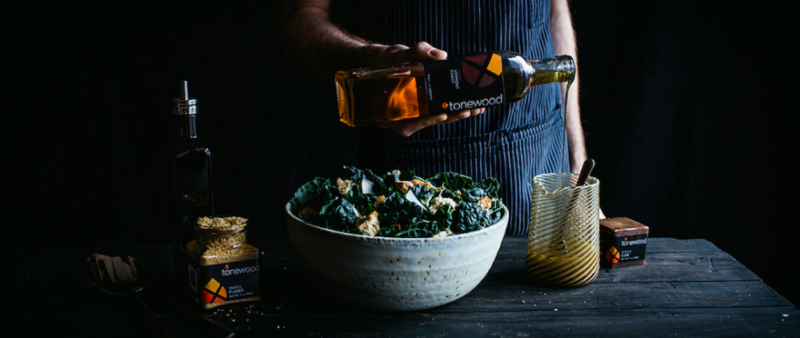 ---
How did you come up with the company name?
I chose the brand name Tonewood because it has a double meaning; it is an actual word that refers to specific wood varieties that possess tonal properties that make them good choices for use in woodwind or acoustic stringed instruments. The maple tree is a tonewood. I loved the association with such fine musical instruments (violins, cellos, guitars). The other meaning is the word TONE which refers to the colour tones of maple syrup grades and WOOD which refers to the forest and the trees.
How did you decide to focus on this area?
I feel that maple syrup is part of my Canadian birthright. Having grown up on a farm in rural Ontario, where tapping trees was something I experimented with my four siblings and our hobby arborist dad. I tapped the trees on our farm in the Mad River Valley of Vermont with my three kids. Other members of my family are or have been sugar makers, my aunt's farm in Quebec and my sister in northern Ontario. It seemed inevitable that any business I started would revolve around maple. Tonewood is part food/part mission and seeks to preserve small-scale, family maple farming while combating the ravaging affects of climate change on maple trees. Maple trees are threatened by climate change!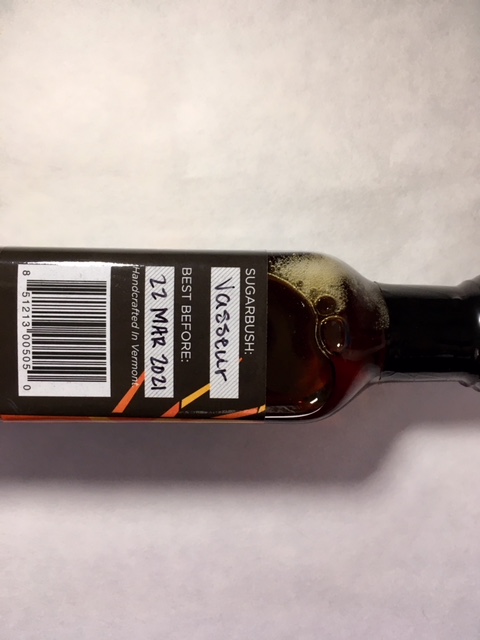 Where do you source your ingredients, are they local to your base?
I have teamed up with local, multi-generational sugar makers in the Mad River Valley. They supply me with single-source syrup. I also work with a group of local Vermont family, artisan candy-makers (who are also sugar makers), who transform this liquid staple into solid and truly unique goodies in the Tonewood line – a maple cube, maple cream and maple wafers. The Tonewood line has one ingredient – maple*.
Do you have to describe this to people and how to enjoy it, or do they understand it right when they see it why it's different than similar maple syrups?
The Tonewood line showcases the versatility of maple in sold form. Our maple cube can be grated, maple flakes can be sprinkled, maple cream spread, maple wafers nibbled adding so many dimensions to maple and how it can be paired with all foods; cheeses, vegetables, salads, meats, soups…
Has the Good Food Awards placement made a difference for your brand?
Winning awards adds credibility to a brand and highlights how our brand and products stand out in terms of taste and quality. Since our launch we have been recognized by winning many awards and Tonewood has benefited from increased consumer and trade awareness and resulting sales.
What about other awards?

Is there a large market for it?
The 2018 United States maple syrup production totaled 4.16 million gallons and Vermont production was 1.940 million gallons (47% of the US market). The Canadian maple syrup industry accounts for approximately 71% of the world's maple syrup.
Where are you currently available?
Tonewood is available at our website at www.tonewoodmaple.com, and the following accounts; Alla Vita, Ampersand Oil & Vinegar, Artisan's Gallery, DeLaurenti, Farm Direct Coop, Ice Cream Equipment Supply Company, King Arthur Flour, Love that Olive, Mad River Taste Place, Murray's Cheese, Olio Olive Oils and Balsamics, Stowe Street Emporium, The Grommet, The Pantry & Beanery, The Warren Store.
What has been the coolest part of making this kind of product?
Working with local, Vermont sugar making families…the magic happens in their sugar houses each spring! Most recently I want to spread the word about how threatened maple trees are by climate change! I hope to use the brand, Tonewood, to save our planet in some small way.
What has been the hardest thing you've found in supporting this product line?
Expanding sales and making a profit.
How can people use this in food and recipes?
Maple can be used as a natural sweetener in all foods and in all recipes. Our solid forms add so much more versatility to enjoy maple.
What is the biggest challenge you regularly face?
Expanding sales to ensure Tonewood is sustainable.
What are your favorite uses or recipes? Can you share it with us?
I don't go a day without maple! I start with grating our unique maple cube over my cafe latte, I sprinkle maple flakes onto my oatmeal, I spread maple cream on my toast, I make my salad dressing with maple syrup for lunch, I sprinkle maple seasoning on chicken thighs and vegetables for dinner.
Any celebrity fans?
At Tonewood we have a 'Wall of Fame" where we post photos of famous people who have ordered our products. The wall includes photos of very famous rock band members, actors, actresses, billionaires, a king, and a prince. A famous drummer adopted ten of our maple trees as gifts for his closest friends.
FIND TONEWOOD AT www.tonewoodmaple.com
[Editors note: *Maple Seasoning – is the only product with any other ingredient beyond maple – sea salt, black & red pepper, garlic.]
---